Information and Guidance about information relating to the Fisheries sector
Government announces financial support for England's fishing businesses
The government has announced a new £10 million fund to support England's fishing and aquaculture sectors. The plans, unveiled on 17th April, mean that up to £9 million will be available for grants to eligible fishing and aquaculture businesses and a further £1 million will be made available to support projects to assist fishermen to sell their catch in their local communities.
This money will help fishing businesses find new ways to market and sell their catch while traditional markets are restricted, not only supporting the sector but also the local communities that depend on the industry.
The main features of the scheme are:
For the catching sector, the fund will be open to under 24m vessel owners with fishing licences registered in England who recorded sales of £10,000 or more in 2019.
Grants will be made to help cover fixed business costs. For the catching sector this will be calculated from the average business costs for the size of the vessel, as surveyed by the industry annually.
Details of the eligibility criteria, including the criteria for the aquaculture sector and support for local projects, will be announced in due course by the Marine Management Organisation (MMO).
The MMO will administer the fund, contacting eligible registered owners and licence holders directly in stages with details of how to apply, starting on Monday 20th April.
Payments will be made for up to three months.
Further information is available at the Government's website
Article added 20th April 2020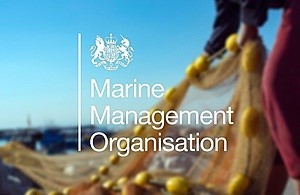 The Marine Management Organisation has prepared a comprehensive information sheet detailing Support for the Fishing Industry
Article added 1st May 2020

New guidance published about the post-Brexit export of fish
The Government has published new guidance relating to the export of fish for human consumption from 1st January 2021. For more information, visit their Exporting Fish website.
Article added 14th September 2020