Press Release
Does your business need a boost? - The Business Boost Programme which is being launched across Northern Devon could help.
North Devon Council and Torridge District Council are delighted to announce that they will be working in partnership with North Devon+ to provide a comprehensive package of business support across the area aimed at businesses who have been impacted by the COVID-19 pandemic.
This programme will support the "Restart" phase of the Northern Devon Road to Recovery strategy by "focusing on activity which can immediately seek to address the worst impacts of the COVID-19 crisis and support our economy as it emerges from lockdown, whether around reopening and reorienting business; supporting displaced employees; or providing initial assistance for places to reopen."
This support package will provide businesses with free one to one business support tailored to the needs of their business to help them to recover and thrive and will include:
Support to new entrepreneurs - Assisting individuals to explore self-employment and business start-up as a positive choice.
Support business transformation and innovation - Supporting businesses to explore opportunities, innovate and transform themselves in the context of changed markets and environment - for survival, safe operating, and growth.
Small grants for business support and development – As part of the support package businesses will be able to work alongside the business adviser to apply for a Small Business Support Grant.
The aims of this programme are to:
Respond to the hardest hit sectors and support local needs
Help small businesses to not just to survive, but to take the next step to thrive within a changed operating environment.
Provide flexible support geared to the needs of individual businesses.
Offer a programme that is inclusive and relevant to all businesses – a true 'levelling up' approach.
Contribute directly to the recovery of the area in helping to create new jobs, new businesses, support businesses to develop new skills and ways of working and collaboration.
For more information on the programme and how to book your appointment please contact info@northdevonplus.co.uk quoting Business Boost, your name and contact details.


North Devon+ opportunities for Business Advisors and Consultants
We are looking to develop a resource pool of dynamic 'go to' business advisors and consultants who we can call upon when needed to help us deliver a range of exciting projects across Devon as they gain funding. 
We are seeking to engage business advisors and consultants who have experience of working with SMEs across Northern Devon and the county and who are passionate about helping businesses to thrive, succeed and grow.
Are you experienced in any of the following?
Delivery of business advice and guidance to assist SMEs to adapt, grow and develop (Ideally SFEDI accredited or with relevant industry experience).
Development and delivery of engaging business support workshops and webinars.
Supporting and advising businesses on EU transition issues such as imports, exports, and managing supply chains
Experience of assessing grant and funding applications (including appraisal, preparation of grant funding agreements and monitoring of project progress).
Good knowledge of the local economy and connections with a range of businesses across Northern Devon and the wider county.
If you want to make a real difference to small businesses across Northern Devon and have relevant skills and experience, please get in touch by sending your CV, and a covering letter explaining why you would like to work with us.  Assignments would be mainly home-based with travel out to clients throughout the county where needed, with some meetings via video conferencing and telephone.
Please send your CV and covering letter, entitled "Business Advisors and Consultants Application" to: info@northdevonplus.co.uk
Recent news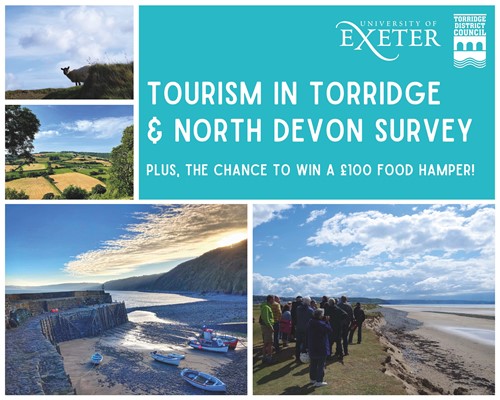 Calling all Tourism Businesses in Torridge and North Devon
Phoebe Russell, Nature Tourism Officer for Torridge District Council is conducting a survey to develop a better understanding of the region's tourism economy and what businesses think about the future after the enormous challenges faced during the pandemic.

She would like to find out more about how local tourism businesses make the most of the natural setting around us and the range of attitudes there are towards tourism and the natural environment at a time when the Climate Emergency is at the forefront of all of our minds. The results will enable Torridge District Council to support local businesses to make the most of "nature tourism" opportunities, for example through business support offers and relevant marketing for the region, celebrating the amazing natural capital which surrounds us here in the district.

To access the survey, please use the following link: Tourism Survey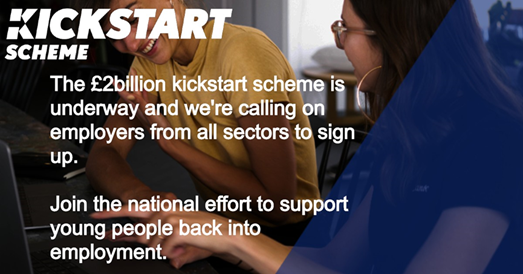 The Government announced a £2 billion fund to high quality 6-month work placements for young people aged 16-24, who are claiming Universal Credit.  With the support of our local authorities, Torridge District Council & North Devon Council, Barnstaple Chamber & North Devon Plus are a recognised Gateway for employers, providing support to micro and small businesses who would like to register for the scheme, but are unable to act on their own behalf with 30 placements.
Businesses can register their interest using the form on the Barnstaple Chamber website, stating how many placements they have, so that we can assist them in the scheme.
Through working with a range of local partners, we will be offering a bespoke service to Northern Devon businesses, signposting to other local training and business support to assist them through the application process and with their placements once in post.
Post updated 27th May 2021