Latest Covid-19 Update for Business
We have now set up a dedicated web-page for Covid-19 related matters, where we will bring together information and guidance notes to support businesses affected by the Coronavirus outbreak.
Recent news
£20 million in new grants to boost recovery of small businesses
Small and medium sized businesses will have access to grants of between £1,000 - £5,000 to help them access new technology and other equipment as well as professional, legal, financial or other advice to help them get back on track. For further details visit our Financial Assistance page
Article added 30th July 2020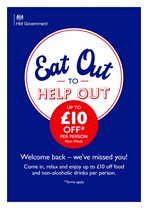 Eat Out to Help Out Scheme to be launched
From 3rd to 31st August registered restaurants will be able to offer a 50% discount under the Government's Eat Out to Help Out scheme, up to a maximum of £10 per person, to diners for food or non-alcoholic drinks to eat or drink in.
For further information and a link to the Government's website go to our Food & Drink page.
Article updated 27th July 2020


Reduced VAT rate for hospitality, holiday accommodation and attractions
If you're a VAT registered business, check if you can temporarily reduce the rate of VAT on supplies relating to hospitality, accommodation, or admission to certain attractions.
Visit our Tourism & Leisure page for further information.
Article added 10th July 2020


Visit Britain launches 'We're Good to Go' scheme
Visit Britain has announced the launch of a UK-wide industry standard and consumer mark, in partnership with the national tourist organisations of Northern Ireland, Scotland and Wales to provide a 'ring of confidence' for tourism as the sector works towards reopening.
For further information about the scheme and details about how to join go to our Tourism & Leisure page
Article added 25th June 2020
Flexible Furlough Scheme started on 1st July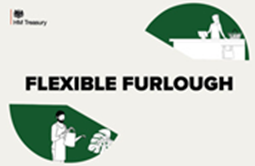 Businesses will have the flexibility to bring furloughed employees back to work part time from 1 July as part of the government's plan to re-open the UK and kick-start our economy. For further information including a link to the Government guidance visit out Support for Employers page.
Article added 2nd July 2020