Recent news
Following the Prime Minister's announcement on 4th January, the whole of England is currently operating under a National Lockdown.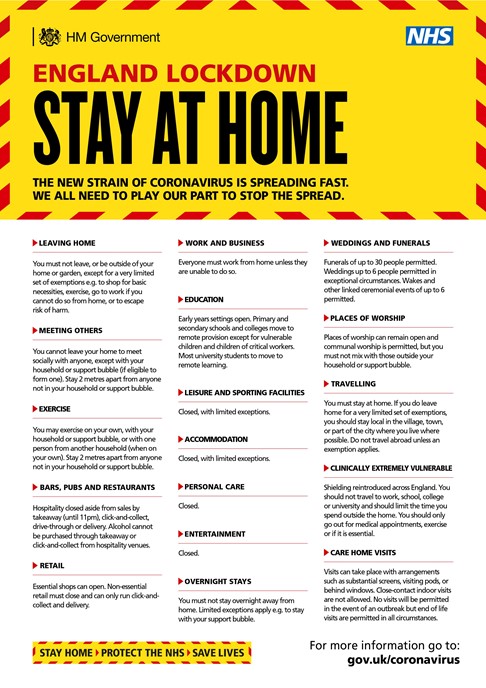 For further details of what you can and cannot do during these restrictions, visit the Government's National Lockdown website
Coronavirus Alert Status updated 5th January 2021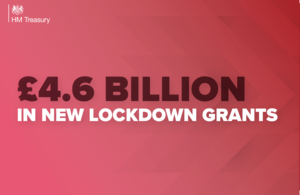 New lockdown grants to support businesses
Businesses in the retail, hospitality and leisure sectors are to receive a one-off grant worth up to £9,000, the Chancellor has announced. The cash is provided on a per-property basis to support businesses through the latest restrictions, and is expected to benefit over 600,000 business properties, worth £4 billion in total across all nations of the UK. A further £594 million is also being made available for Local Authorities to support other businesses not eligible for the grants, that might be affected by the restrictions. Businesses should apply to their Local Authorities.
For further information, visit the Government's Lockdown Grants website
Article added 5th January 2021